Side Effect of a Smart Watch
Smart watch: Here we are going the explain all you need to know about it, types and its market values.
What is a watch
A watch is a portable timepiece intended to be carried or worn by a person.
It is designed to keep a consistent movement despite the motions caused by the person's activities.
Men and women uses it to fashion because of its beauty nature. Also most of it are very expensive.
What is a Smart Watch
As we earlier said watch are worn on Wrist. Therefore a smart watch is any watch that has some of the features of a smartphone.
Its features include making calls, listening to music, taking pictures and as well saving file/ documents.
Just like your phone, It can also text messages, It can browse for instance, you can use your smartwatch to check
latest highlights on sports, weather updates. It can even connect bluetooth to your home phones and MP.
It equally has touch screen like that of your mobile phone.
Types of SmartWatch
Apple Smart Watch: Apple smartwatch is produced by Apple company known as Iphone Company.
It functions when configured with your Iphone (that is , your Apple Phone) because it has Iphone Apps in it.
It connects with the Iphone to send notifications, text messages, make calls and mails because it cannot function depently on itself.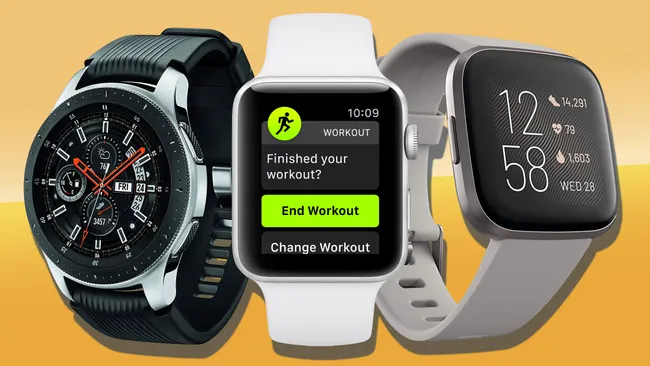 Samsung Smart Watch: Samsung company is one of the fastest growing company when it comes to technologies.
Samsung smart watch can function with any smartphone( that is it is compatible with both Android and IOS)
unlike Apple watch that work only with apple Phones. Samsung Smart Watch is easy to operate and has a great battery capacity to cloth it all.
Its prices ranges from 88,000 to about 200,000 in Nigeria.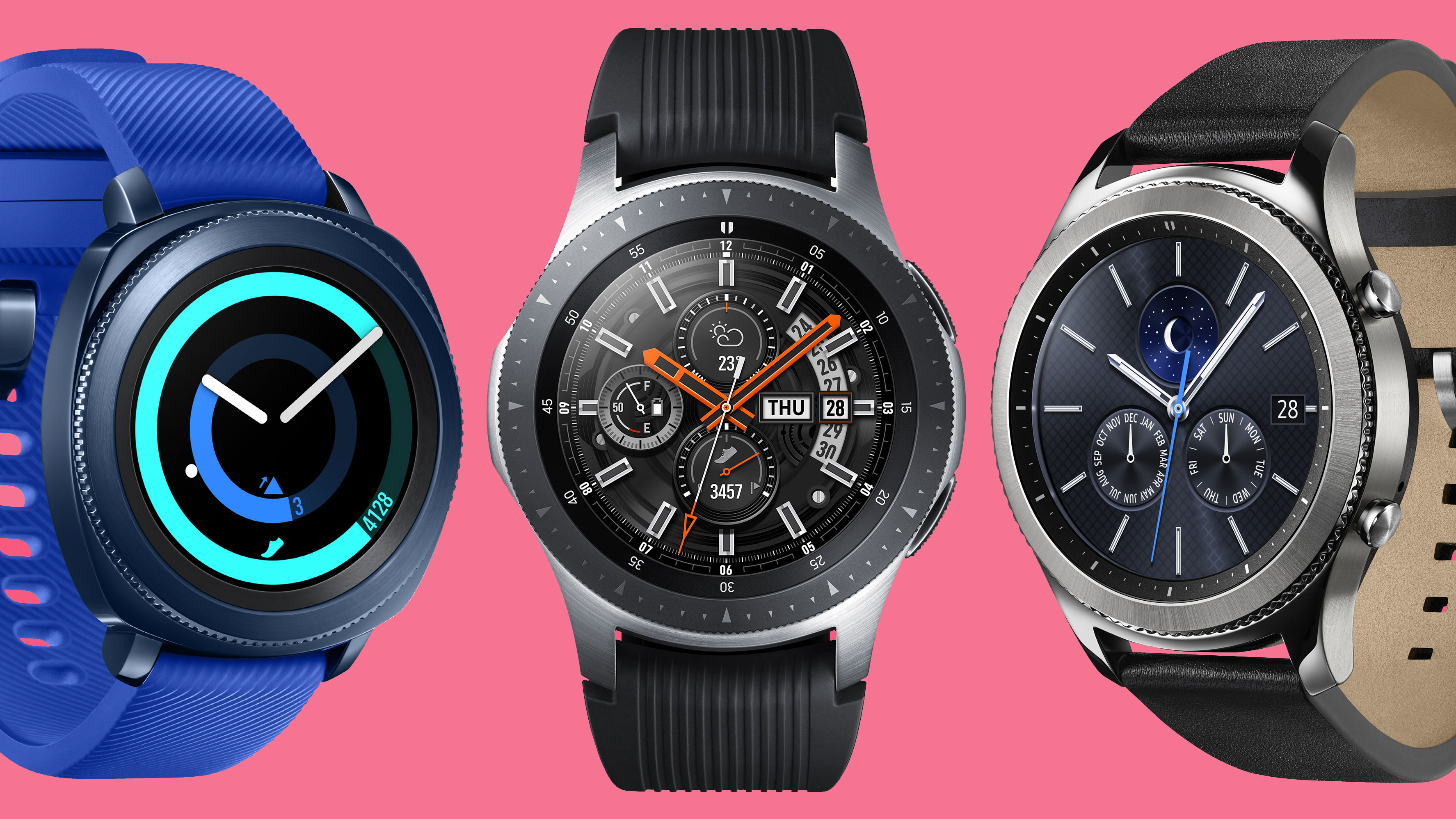 Lenovo Smart Watch: Lenovo is also a good company that designs phone and smartwatches.
It was designed to stay up to seven days without offing. it can function with any smart phone It also has almost all
features in a smartphone. It is well shaped and less costly compared to Samsung and Apple.
Its Price ranges from N8,000 to about 80,000.
LG Smart Watch: LG also has a long lasting battery capacities. its bluetooth can connect to android and Iphone.
It is also compatible to both Android and IOS, the latest LG smartwatch is Lenovo W100 it is compatible with
Android version of 4.3 and above Or IOS and later (with limited functionality).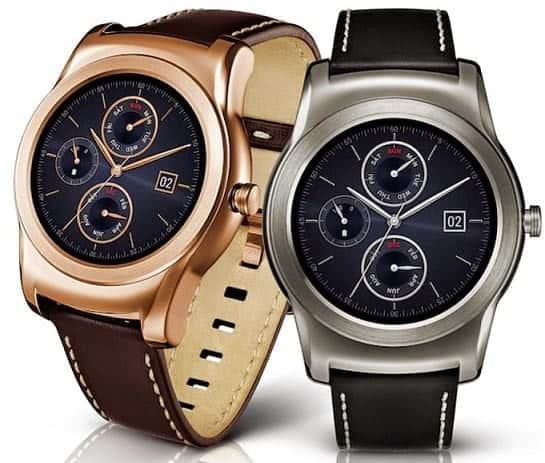 Huawei SmartWatch: Huawei company is also one of the fast growing Technology company. It has Built-in GPS allows
you to use the watch independently or paired with iOS or Android smartphones.
For instance, the latest watch is Huawei Gt2. It can stay 14 days without being charged.
It can go 2 days while playing music because of its long lasting battery capacity.
Benefits of A Smart watch
Most people buy smart watch without knowing the benefits, below we are going to outline most of the benefits of smart watch.
They give accurate time when properly set.
It can work as a good fitness tracker.
It also replies message and calls instantly.
Smart watch also serve as beautification when worn on the wrist.
It controls your stress level like your blood pressure and heart rate.
Finding a phone, key or device is even easier.
See your social media notifications.
You are even connected while doing activities.
Disadvantages of a Smart watch
As we know, anything that has advantage must surely have a disadvantage. Here are the disadvantages.
Inaccurate data: It is said that provide you tonnes of data regarding your exercise and fitness, It proven that many smart watch do not give accurate 100% accurate data.
Has a Tiny Screen: It is not advice for a person having problem to use a smart watch due to its tiny nature because it will affect his/her eyes. Also as you receive notifications frequently you will notice that you hardly see anything when you are outside.
It is Expensive: a smart watch like samsung galaxy gear will cost more than 80,000 which is a very big deal and can equally loose value the following year.
It Can get Out dated Easily: Like i earlier said "it might lose value the following year". The reason is that you will not like to use the same watch for more than two years, you like to change. and they say change remains constant.
Bands get damaged through constant water interaction: As we know most smart watches are waterproof, but remember water is likely to damage the bonds when put in water regularly.
Side Effect of Smart watch
It may lead to Distractions: Since your smartwatch is portable and can be carried to anywhere, it can distract you when having business meeting. For instance if you are a social person on different platform, when you are on a gathering with your friend they will dislike you see you staring at your watch constantly.
It can Lead to Head ace: If you have noticed when you constantly wear your wrist watch you will observe that you have constant head ace, this is because the Electromagnetic Force radiation (EMF) is degrading and harmful, thereby causing head ace and Nausea.
It Disrupts Sleep and Memory issues: Smart watch side effects can also disrupt your sleeping pattern Smart watch side effects can also disrupt your sleeping pattern. Most people face challenges when trying to sleep because their normal pattern of sleeping is obstructed, hence facing a difficulties when trying to adopt another pattern when sleeping. Note this occurs to people who wear wrist watch most times (24/7). it is advice to remove your wrist watch at night to avoid disturbance during sleeping. In same way changing your pattern of sleeping can as well cause memory issues. All these are caused because of the rays that comes out from the watch. Therefore i advice that you should do away with your phone and smart watch 3 – 4 hours before going to bed at night.
It can to body Dysmorphia: Another side effect of a smart watch is body Dysmorphia. Body Dysmorphia is caused by individual who overeat due to constantly being distracted by the notifications and information accessible right in their hand (or in this case on their wrist). Looking at your mobile device (smart watch and phones) steady can case overeating which may lead to over weight.
Can you text on a smartwatch?
People do ask this question "Can you text on a smartwatch". The answer is simply "Yes". As we earlier said
smartwatch can text and receive messages. It has messaging functionality built in to enable you to send text messages
from your watch and it's not as difficult as you may think, even with such a small screen. Nowadays,
you dont only receive messages and notification on your smartwatch you can as a text withit, or even chat.
What is the best Smart watch ?
Samsung Galaxy Watch Active: as we know Samsung company is good in terms of technology, this
Smart watch is one of the best currently. It was released on April 2019, it long lasting battery.
Below is the full specifications of this smart watch.
Name – Samsung Galaxy Watch Active
Anounced – February, 2019
Status – Available. Released 2019, April.
Dimension – 39.5 x 39.5 x 10.5 mm (1.56 x 1.56 x 0.41 in)
Weight – 25 g (0.88 oz)
Resolution – 360 x 360 pixels, 1:1 ratio (~302 ppi density)
Protection – Corning Gorilla Glass 3. Always-on display.
Type – Super AMOLED capacitive touchscreen, 16M colors
Size – 1.1 inches, 9.2 cm2 (~58.8% screen-to-body ratio)
Os – Tizen-based wearable OS 4.0
Chipset – Exynos 9110 (10 nm)
CPU – Dual-core 1.15 GHz Cortex-A53
GPU – Mali-T720.
SD Card – No
Internal – 4GB
RAM – 768MB
Camera – No
WIFI – Wi-Fi 802.11 b/g/n
Bluetooth – 4.2, A2DP, LE
NFC – Yes
GPS – Yes.
Radio – No.
Battery – 230mAh.
Read about samsung galaxy S20 and its full Specification with features.
Is It worth buying a Smart Watch
We are in the 21st century where Technology is fast growing. Smart watch happens to be one of the greatest technology invented.
Smart watch helps us to check times without the stress of going to your living room to check time
(in case of people who only have clock in the lining room ). As the question goes "is it worth buying a smart watch",
the answer is Yes because knowing all the benefits of all you will gain from it and also always saving from stress in terms
of checking the wall clock. And also it beautifies the body, that is enough reason of buying it (smart watch)
knowing how you will look when your put it on (your wrist). Most especially when you happens to buy the costly ones.
Do Smart watch Cause Radiation
We live in the Era of technology where anything is possible that is, we see advancement from time to time.
Smart watch are worn on the wrist to connect mobile phones or computer so that we can be seen online steady.
It does not only notifies us when we receive messages, calls, emails, and some social media alert.
It as well helps to beautify the body when worn with a matching outfit. But as we know that anything that has
advantage must surely have disadvantage which we have stated earlier. As you earlier asked "do smart watch cause radiation",
the answer is simply Yes. Radiation is the emission of energy inform of electromagnetic wave or as a moving particles
through (from) a region of space or a particular medium. Because it uses bluetooth or wifi, it connects wirelessly to your smart phone.
Functions of a Smart Watch
As we said earlier smart watch helps to check time without the stress of going to the living room. It performs many functions which will be listed below.
Time Keeping:
It Beautifies the Body:
It work as a good fitness tracker:
Reply to messages & receive calls instantly
See your social media notifications